Acupuncture
Acupuncture got its start in China through the use of sharpened stones and bones thousands of years ago. Acupuncture in our office is performed similarly to that of ancient China, but through the use of needles.

Over time, it was accepted that the energy flow known as "chi" could be redirected within the body along pathways called meridians. Acupuncture points are usually the precise spots where select nerves, muscles, and connecting tissues are stimulated (or suppressed) by the use of the needles. This interaction has noticeably increased blood flow as well as caused the body to produce its own natural pain reducing hormones (such as adrenaline).
Acupuncture is used to treat a wide range of health problems, such as:
Persistent lower back pain
Chronic tension­-type headaches and migraines
Neck pain
Joint pain
Postoperative pain
Allergies
Depression and anxiety
Insomnia
Acupuncture takes a holistic approach to understanding normal function and disease processes, and focuses as much on the prevention of illness as on the treatment.
Acupunture: What Is It?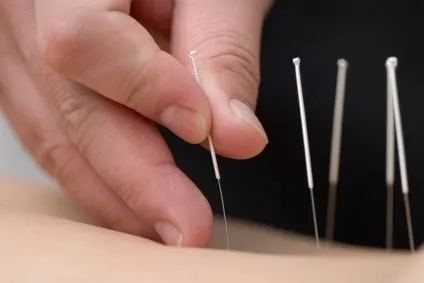 Acupuncture is an ancient Chinese medicine used to alleviate pain and promote overall health. Acupuncture uses needles placed along invisible meridians that run throughout the body. Today, acupuncturists also use lasers, magnets and electric pulses in addition to needles. Each meridian point has a specific meaning and can unblock and repair meridians and channels with vital energy or chi. Through the stimulation of the meridians, an acupuncturist is able to restore balance and ergo health to the patient.
Vital Energy and Acupuncture Points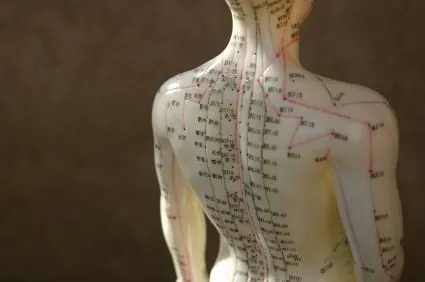 The art of acupuncture has taken thousands of years to develop and test. Many patients compliment acupuncture with other therapies such as chiropractic care, massage, physical therapy and more. This Chinese therapy is all natural and allows the body to repair itself with help from stimulating specific acupoints. Acupuncturists believe in the importance of vital energy and it is this energy which helps to restore the energetic balance in the body. When this balance is disturbed, patients are likely to feel sick or have pain.

The Overall Condition of the Patient
Acupuncture involves more than just the obvious symptoms of a patient. Acupuncturists evaluate all of the five senses, the manner in which the patient speaks, what he or she talks about, Chinese pulses and takes into account factors that may not necessarily be factors that Western doctors value as being important. Many times, our physical pain comes as a result of an emotional imbalance rather than an actual injury or illness. Acupuncture is now a widely accepted form of treatment especially for back and neck pains.
Additional Services
In addition to acupuncture, our office offers:
Therapeutic Exercise
Therapeutic exercise can help to retain or improve the mobility of an area of the body if injured. It has also been known to help with muscle tension, tenderness or inflammation.
Therapeutic exercise can also improve the overall mobility of the body if it has been some time since you have last exercised. It can be a gentle way to ease the body back into the process.
Spinal Adjustments
It does not take very much for the discs along the vertebrae to come out of alignment, pinching the nerves along the spinal column. This can also cause the back muscles to have to work unevenly. Spinal adjustments help to place the vertebrae back into the proper alignment.
If you have any questions about how acupuncture or our other services may be able to help you, contact Kinsella Chiropractic Clinic to schedule a consultation with our doctors and see how our team can get you on your path to wellness.